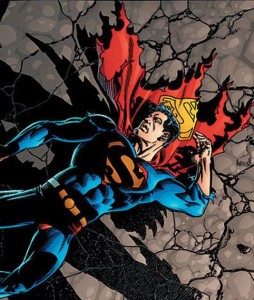 It is of my strong opinion that safety is our #1 priority. As EMS professionals, our jobs are to treat and transport the ill and injured to the closest most appropriate facility, not enforce the law. Every time I hit the streets I have 1 major goal in mind – to make it home safe to my family.
Taking stupid risks to gain some sort of "hero status" not only puts yourself in danger, but does nothing for your patients. The risks I'm talking about range anywhere from not wearing a seatbelt to entering an unsafe scene. We aren't cops and we certainly aren't invincible.
I like to think of us as a starting quarterback. We are extremely valuable, in short supply, and our employers cant afford for us to get hurt or killed. Cops, hazmat teams, and rescue squads are our linemen. They run defense to make sure that we can effectively do our jobs without getting harmed. Let them do their job.
One of my pet peeves is bad driving. Everyone hates being called "ambulance drivers" even though driving the ambulance is arguably the most important job on the rig. Getting to the calls safely, getting the patients to the hospital safely are high on the priority list. Going home at night is the highest. This is a huge responsibility and yet we treat driving like it's no big deal. The "it wont happen to me" mentality is what causes articles like this one: http://www.ems1.com/ambulances-emergency-vehicles/articles/900736-5-injured-in-Calif-ambulance-crash/ While I wasn't at that accident scene, I can't accurately be a judge of who was at fault. But I can say that if you are hit while running a red light, then you probably didn't pay close enough attention and weren't driving with due regard.
Another no-no is trying to play the roll of a police officer. While being a good Samaritan is always appreciated, putting yourself in danger for no good reason is foolish. In this article 2 EMT's did a good service by chasing down a criminal that stole a ladies cell phone. While I'm sure it was much appreciated, it put them in a terrible position as the man could have easily been armed and caused great harm to them. http://www.jems.com/article/news/fdny-emts-chase-down-cell-phon
This next article tells a story of 2 EMT's that were recognized for stopping a mentally ill patient from gaining access to a police officers firearm and potentially causing harm to a lot of people. This is one of the few scenarios where I agree with the crews decision to step in harms way. I only say this because they acted in an effort to prevent someone from gaining access to a lethal weapon. While I could go into a rant about retention holsters and officer safety, I'll stick to my playing field. In this scenario, their chances of sustaining extensive injury or even death would have been much greater if the person was actually successful in grabbing the firearm. http://www.ems1.com/ems-oddities/articles/903134-NY-EMTs-disarm-ER-gunman/
The message behind this article is simple. Rather than "drive it like you stole it", I say "drive it like your life depends on it". Don't put yourself in harms way over stupid things like a cell phone and for god's sake, let the cops be cops. You work on treating and transporting the ill and injured to the closest most appropriate facility.