Want to create your own EMS Memes? I have 3 templates available for free download along with the original font that I used to start my series of meme comics. I'm trying to find a way to streamline meme-creation, but for now you can download the .png files and add your own captions using your favorite photo-editing software.
If your cheap like me, you can use the GIMP photo-editing software for free. It's available on all platforms and it's reasonably easy to use.
Windows Download: http://gimp-win.sourceforge.net/stable.html
Linux Download: http://www.gimp.org/unix/
Mac Download:  http://www.gimp.org/macintosh/
You can get the HEADLINE font for free here: http://www.dafont.com/headline-hplhs.font
The Characters:
Ambo-Meme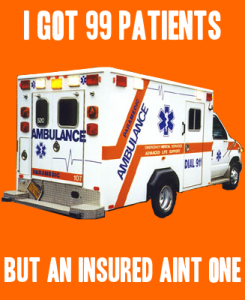 Ambo-Meme See's EMS from the view of an ambulance working the streets. He (or she) is a bit jaded and tends to be a little on the pessimistic side. Imagine if your ambulance could talk after years of non-yielding drivers, poor maintenance, frequent repairs and non-stop driving. That's Ambo-meme!
Frequent-Flyer Fred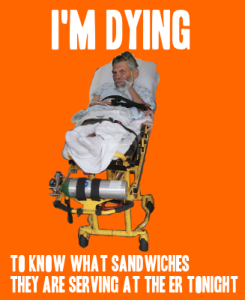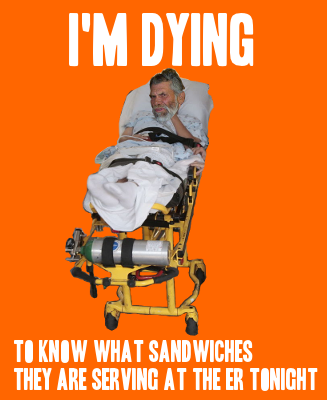 Fred is the patient that we all transport on a regular basis. He's rarely ever sick but uses the ambulance several times a week. He's the guy that knows everyone at your service by their first name and probably knows what shifts they work as well.
Para-god Paul
Paul is the big-headed paramedic that we all know. He leans a bit on the arrogant side and is very confident in his skills. He isn't afraid to everyone just how good of a paramedic he is.
The Templates:
You can feel free to use these characters and add your own captions. You can send them to me to be posted on this blog, or you can feel free to post them wherever you like.
To download the templates below, simply right-click the images and save them to your computer.