If Herman Munster Was a Paramedic
|
In the spirit of Halloween, I think that Herman Munster would be a perfect fit for the Celebrity Medic Series. He may be hundreds of years old, but still perfectly able to perform the required duties of a paramedic. So lets ask ourselves the question of this dark, spooky, holiday:
What Kind of paramedic Would Herman Munster be?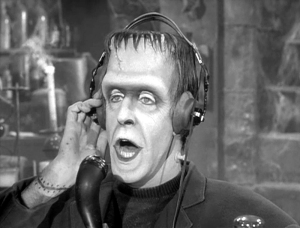 Shifts:
Given Mr. Munster's super-human abilities, there would be no doubt that he would able to respond to emergency calls 24 hours a day. The fact that he works at a funeral home might be a little old-school but it would be the perfect place to start an ambulance service.
Vehicle:
Obviously the only choice for an emergency transport vehicle would be the classic Munster Mobile. It's already configured as a hearse and can achieve speeds in excess of 150mph. Needless to say, a Road Safety system would not be used.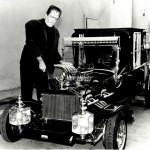 Scene Safety:
Herman wouldn't need to worry about scene safety as he is known to be nearly invincible. Reflective vests would not be required as he would be unharmed in the event of a vehicle striking him. As a matter of fact, the vehicle would crush upon impact.  Obviously he wouldn't have to worry about combative patients or even weapons.
Lifting Assistance:
Being that Herman has the ability to lift a wrecking ball and a large vehicle with a single hand, it would be needless to say that he would not require any assistance with extrication. He also wouldn't need any special tools for rescue operations as he could rip apart any vehicle with his bare hands.
Response Area:
Herman's response area would be based out of "Mockingbird Heights", the area in which the Munster Family lives. Their main office would be located at 1313 Mockingbird Lane.
Uniform:
I would think that finding a uniform large enough to fit Herman would be very difficult. Therefore I think his standard sports-coat and slacks would be acceptable. He would of course need a patch that reads "Mockingbird EMS".
Conclusion:
Herman's freak-like strength, kind heart, ability to withstand any amount of trauma, and incredibly fast vehicle all make him an excellent candidate for an EMS professional. Happy Halloween everyone!