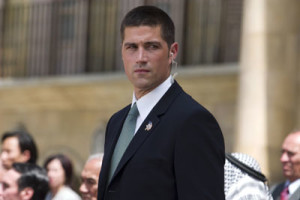 After "coming out" and admitting my love for iPhones, I realized that I have another serving of crow to devour…..public-based EMS. Ever since I stepped foot inside of an ambulance, I have always taken the strong position that the ideal delivery model for EMS was a private-based system. I felt that contractual requirements created accountability and the absence of tax-payer funding allowed for flexibility and eliminated the headaches of getting a budget approved. I actually took such a strong stance, that I felt public providers shouldn't bill their patients since they already collect their tax dollars. I swore I would never want a politician holding my livelihood in his ink pen, which meant I would never take a government job. That is…….until I took a government job.
A couple months ago, I accepted a paramedic job at an ambulance service, which happens to be a division of a county hospital district. Yes, we receive tax dollars, and YES, we also bill our patients. The only thing that could have contradicted my stance more would have been to go work for a fire department.
The opinion I formed on government-run EMS was mostly biased, as I had spent my entire career working for private-based services. Now don't get me wrong, I still endorse the private model. If done correctly, it can be a very effective and cost-efficient way to provide ambulance service. However, as much as it breaks my conservative heart to admit this, there are public options that can be just as efficient, if not more so than private-based systems.
One of the big reasons why I didn't care for the public model was budgets. In most levels of government, keeping a decent budget isn't nearly as easy as it is in the private-sector. You can't spend too much, but you also can't spend too little. If you over-spend, you're wasting tax dollars and the bean-counters start looking at ways to cut away at your operation to save money. If you spend too little, you're receiving more money than you need and therefore your savings will be taken and redistributed to other departments or placed in the general fund. Now before any of that can take place, a budget actually has to be passed, and we all know how dedicated our elected officials are to passing budgets in a timely manner. In the private sector, you simply have to spend less than what you take in.
Now this doesn't mean that the private sector gets off scot-free. There's a reason private ambulance services often close as fast as they open. Emergency medicine simply isn't an industry that's healthy for private business. Now that doesn't mean a country boy can't survive, but it does mean that the deck is stacked against him. Medicaid / Medicare reimbursement is beyond laughable, it's straight up brutal. Collecting 12-15% on what you actually charge isn't exactly a formula for success. That's on top of the requirement to treat and transport people that don't and never will pay. This type of system requires heavily on cost-shifting (Read: Cost Shifting – An EMS Fight for Survival). Some services are able to overcome these hurdles, and when they do, it can become a very efficient means to provide EMS to a community. However, the number of businesses that are able to pull this off are becoming smaller given the increasing demands for service, the shrinking pool of paying customers and a political climate that even a global-warming advocate couldn't dream of.
Until recently, I felt that these were the only two options. Being that I usually trust a successful businessman more than any politician, I always leaned toward the private option. However, once I started working for the hospital district, I quickly learned that there is another way to provide these services, and it works quite well.
For the most part, hospital districts have their own tax base. This means that their taxes come directly from an assessment on the properties in their district. This is mostly done in small, rural areas of the country as a means to provide accessible healthcare to the residents. This is something that is voted on by the people residing in the district. What's nice about this kind of system, is that the money doesn't come from the general fund. It's managed by the district's board of directors, which means the only people in charge of distributing it are completely vested in the service to which it's going towards. It's a win-win for both the public, and the district. For the district, it equates to a very nice offset to the shortcomings of Medicaid / Medicare reimbursements and non-payers. This of course means, better wages, nicer equipment, more staff, lower turnover, and ultimately better service. For the public, it means they have an EMS system that is adequately staffed and has a much more stable environment to do business in.
So there you have it. I'm one of "them", a "G-Man". Now all that's missing is my dark, thin sunglasses, an ear-piece, a black suit and a black Chevy Suburban. And yes, your taxes do pay my salary…..but if you throw that in my face, I'm going to ask you for a pay-raise.